This is travel cat.  A small crochet kitty with a big love of travel.  Here's travel cat resting on the shores of Loch Lamond after a long walk:
Here's Travel Cat making new friends in Oslo Norway:
Here's Travel Cat in a park in Christiana Copenhagen: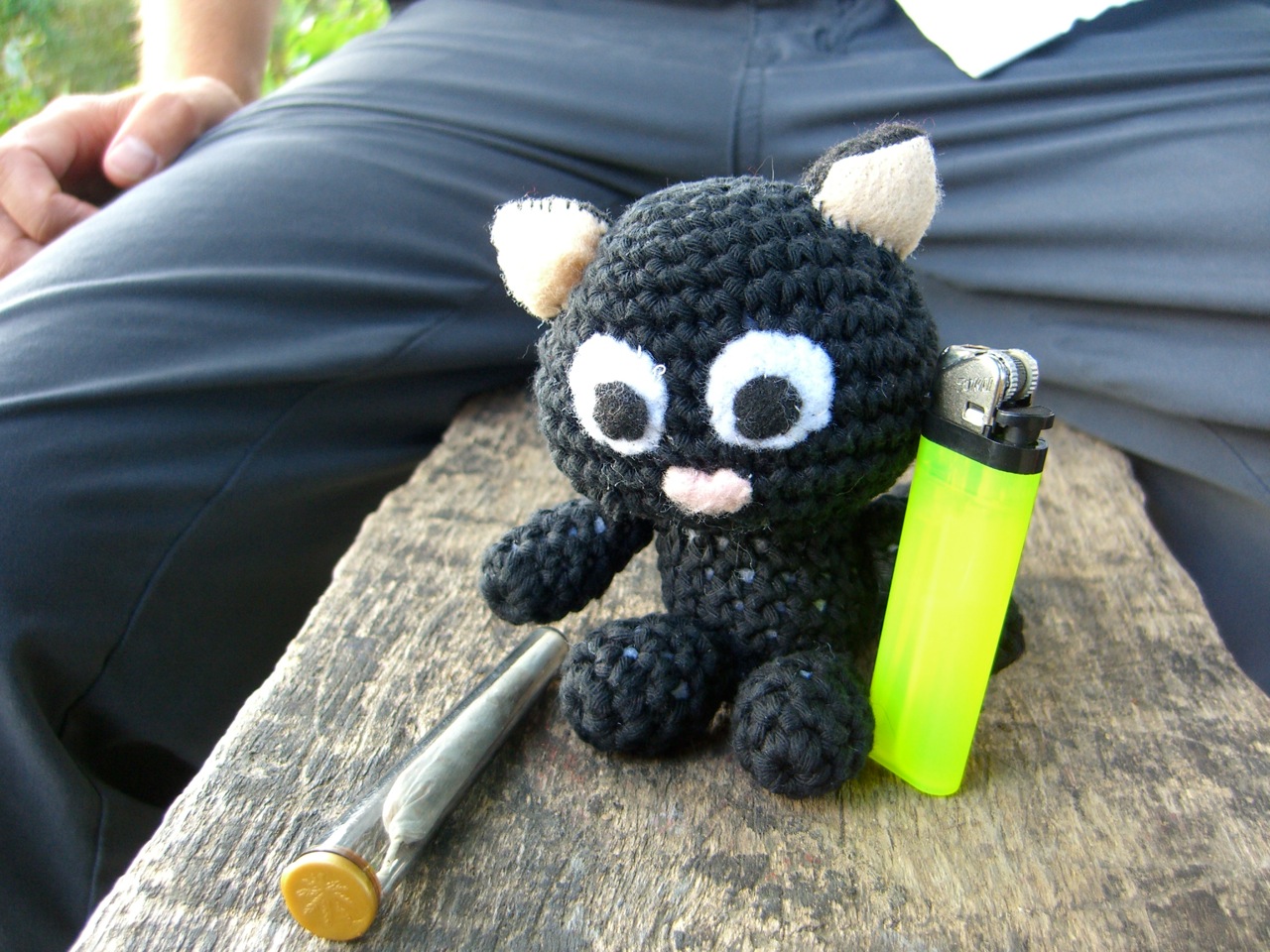 And this is Travel Cat on the train in Germany, somewhere outside Berlin.  Where will travel cat go next?